Kia Ora Parents, Caregivers and Whanau of the Mt Royal ELC ,
We had an awesome session with some of you. It is always a pleasure to see you all happy and safe at your homes with your family and taking part in the Mt Royal's Online Learning Experience.
Yesterday was another amazing online learning experience of painting with you all. Using the recycled bottle caps for "Bottle Cap Painting" was a wonderful idea. It was amazing to see the children excited and painting so calmly and with lots of patience.
It is a great way to practice fine motor skills. This bottle cap painting not only encourages fine motor skills but also is one of our favorite low prep learning experiences to pull out when we need a quick boredom buster. It's also a great way to keep little hands busy.
It was nice to see tamariki dipping the bottle caps in different colour paints and then making an impression of cap on the paper. It was good to listen the names of colours from you all.
Using the brush after dipping in just water and moving the brush in the inward direction of the circle painted shows the sense of boundaries tamariki have gathered. Kai pai tamariki ma!!!
Parents do share the art work of the children with us; upload photos or via comments on Educa and the email.
Today, we are going to make "Poi" which is "Ball on a string."
Simple resources required:
Newspaper or Magazines or pieces of old rags
Thick Strings (Red, Black,White if possible)
The pictures shown below might give you some idea about "Poi"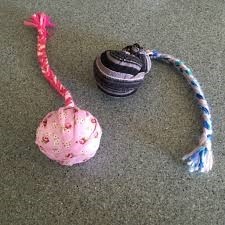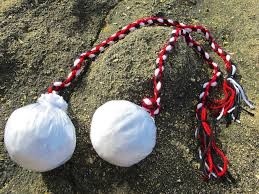 Looking forward to seeing you all today at 3 pm!! 😊 😊
Should you have any ideas, suggestions or changes towards our online teaching please do not hesitate to give us a shout. Any feedback is highly appreciated, and we all take your comments and suggestions to heart to try to get the most for our children.
Do keep checking our Facebook page (Like it), EDUCA and the Website for lots of other information and updates and our Emails as well !!
Stay Safe, Stay Home and within your bubble. And REMAIN IN CONTACT.
Mt Royal is OPEN for children of essential workers and for parents who are going to work in Alert Level 3. Parents do let Kavita know if your child/ren will be coming to the Centre.
Take care everyone!
From Kavita and her team